Woody's Pub v Classics
Terry Fox School
29th. Sep 2013
Weather: Raining incessantly

Players on duty: Dean Herbert, Jimmy Butler, Danny Jensen, Jim Eden, Pat Rohla, Alan Massender, Larry Thorlakson, Gordie Macklin, Gene Crawley, Daryl Lawrie, Chuck McGill, Chris Arcari, Lorenzo Arcari, Willie Dixon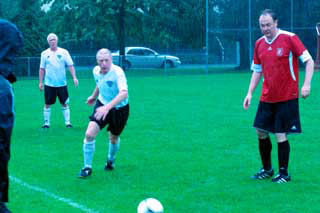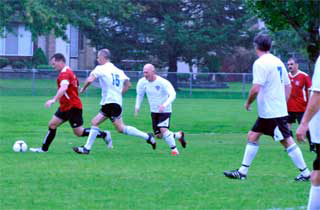 This is what happened ......................................
Woody's took the lead
Jimmy Butler equalised by volleying in a cross from the right
Woody's took the lead again
Butler crossed for Lorenzo Arcari who toed it in for the second equaliser
The Classics took a 3-2 lead through Butler after Gordie Mackin put him through and he put the ball in the bottom right corner
Half time score 2-3
Woody's scored twice to take a 4-3 lead
A free kick was awarded on the edge of the box which Pat Rohla took quickly. He passed it to Willie Dixon who was wide on the right. Dixon centred it to an unmarked Butler who tapped the ball in to complete his hat-trick and earn the Classics a point.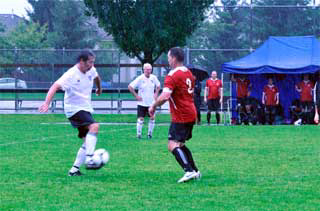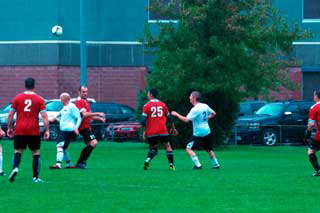 Final Score: Woody's Pub 4 Classics 4 (2-3)
Stats
Hat Trick: J. Butler