Classics v Britannia
James Hill
5th. Nov. 2017
Conditions: Freezing and cold

Players on duty: Judd Boxtart, Jeff Dickson, Jimmy Butler, Randy Hosler, Dave Moore, Pat Rohla, Larry Thorlakson, Gordie Macklin, Gene Crowley, Daryl Lawrie, Chuck McGill, Jody Nelson, Chris Arcari, Lorenzo Arcari, Brian Griffiths, Sherman Foster, Warren Crowley, Pat O'Krane, Willie Dixon.
Coaches on duty: Pat Rohla & David Breen

Classics show bouncebackability........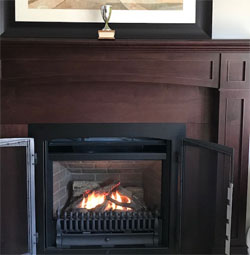 It was a distress call that brought Judd Boxtart back to make his first appearance of the season; the call went out from Dave Moore and Lorenzo Arcari who were in the spotlight for the goalkeeper's job, had Boxtart not sshown up. The game kicked into life from the off when an early attack saw Jimmy Butler splay the ball out wide for Gordie Macklin who set off at a blistering pace down the right wing. When he sent over his cross who was on the end of it? Butler, who stroked the ball home to put the Classics ahead as early as the third minute. Play mellowed and the first corner came for the visitors in the 20th minute but it came to nothing. Jeff Dickson brought a good save from the keeper in the 23rd minute after some good build up play between him and Willie Dixon. Britannia scored a surprise equaliser on the half hour when a right wing corner was floated over Boxtart and was headed in at the far post. Five minutes late the one goal advantage was reinstated after Macklin fed Dixon who stroked the ball home to the right of the advancing keeper. The Classics held firm for the remainder of the half.
The second half began slowly and built to to glacial pace (according to coach Rohla). The matchwinner came on the hour mark when a super strike from Pat O'Krane was rocketed into the top right corner of the net from well outside the area. It had been a long time coming but was well worth waiting for! Lorenzo Arcari hit a great goal-worthy efford with 15 minutes to go but the Britannia keeper dived full length to push the ball to his left to the safety net of a corner kick. With seven minutes remaining a Britannia throw in resulted in an attacker scoring low to the right of Boxtart, the ball hitting the bottom corner. The Classics almost got their two goal advantage back in the last five minutes after Chuck McGill rattled the cross bar.
The famous crap award is becoming to be a habit with one member of the team who, just because he could, re-awarded the trophy to himself so that his mantlepiece wouldn't be lonely! Some people have very sad lives.
---
Final Score: Classics 3 Britannia 2 (2-1)
Stats
MWG: Pat O'Krane
Crap Award: Gene Crowley